Inland's team has been on the edge of our seats awaiting the arrival of our new hybrid press. Over the years, Inland has invested tens of millions of dollars into state-of-the-art equipment and improvements to our facilities from Heidelberg presses, autocut lines, MyPortal, and a new specialty film press and facility, to name a few. And, that's just the last 10 years! Our latest investment is a new print technology that is the first of its kind at Inland. This new asset is a digital hybrid press that will live at our Downingtown, PA location.
---
Craft Brewers Conference 2022
Inland will be hitting the stage again at this year's Craft Brewers Conference. The show will be taking place May 2-5, 2022 in Minneapolis, MN. You can join our experts for the following presentation while at the show:
Supply Chain Challenges Ale-ing You?
Date: Tuesday, May 3
Time: 10:15-11:15 a.m.
Room: 205B
Description: Join Inland's Experts to learn more about how to combat the ongoing supply chain challenges. Can MOQs, force majeures, paper shortages, price increases, labor issues, supply chain consolidations…we've all had a taste of it. Come with your questions as we open the floor to pick our team's brains on how to move forward from here.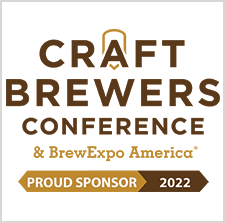 ---
Inland is BRC Certified!
Inland's Neenah and Downingtown locations are now BRC certified! What does that mean?​​​​​
The BRCGS certification falls under the GFSI (Global Food Safety Initiative) umbrella and is specific to our Neenah, Wisconsin and Downingtown, Pennsylvania facility. This certification is focused on ensuring the quality, functionality, and safety of the food packaging we produce at these two facilities. Obtaining BRCGS certification gives our customers increased confidence in the safety and quality of the food packaging we produce at our Neenah and Downingtown locations. It demonstrates our commitment to providing our customers with high quality and safe products.

For more information on BRC certifications, check out our BRC Blog or our BRC Infographic.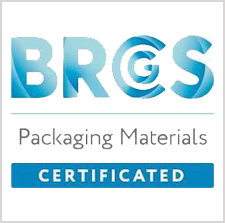 ---
Employee Spotlight
At Inland Packaging, we take pride in our talented and trusted team members. In this section of the Informer, we showcase one of them. Here's Nate, our Director of Plant Operations!
Name: Nate Laverty
Location: Downingtown, PA
What is your current role at Inland? Have you held any other roles prior to your current position?
Director of Plant Operations at Inland's Downingtown, PA location- I started at Inland in August and I am new to the print industry.
What impact does your role have on our customers?
My role is to ensure that our team has the training and resources necessary to deliver high quality products to our customers, on time.
What aspects of your job do customers see?
I work directly with our customers when they visit our plant by conducting tours and explaining our capabilities, technology investments, and our team processes. I also support press approvals (on site and virtual) as well as customer concerns on service or quality.
How does your role impact our products?
My role impacts our products by driving improvements in safety, product quality, efficiencies, and ultimately, customer satisfaction. Helping our team work together and overcome inevitable challenges quickly allows us to continue to make quality products and deliver them on time to our customers.
Where can we find you outside of work?
Coaching or watching my kids play baseball (Caleb, 15) or lacrosse (Brynn, 12) ... or getting dirty and prepping fields for our local Little League program.
What's the last book you read?
DUTY: Memoirs of a Secretary at War -- Robert M. Gates
What are you passionate about?
I am passionate about Downingtown West Little League program. I was "volun-told" by my wife to be an assistant coach nine years ago when my son was six. I didn't like the game of baseball and I had no idea how to coach. Now I help run a league for our community, supporting over 600 ball players between 5 and 16 years old. I get to work with a couple dozen incredible volunteers on our board, and together we support over 150 coaches that make this program so great for the kids. It's a blast!

You're happiest when?
I'm definitely happiest when I see my kids struggle and then work hard to get a better result. The better result is not what makes me happy. It's seeing them be willing to think, work, and learn to try for the improved outcome.